Experience the warmth of Mediterranean hospitality in the heart of East London.
'Zoom East' Kitchen & Bar, is a contemporary and colourful restaurant, inspired by the food and culture of the island of Sicily.
We celebrate unashamedly the charm of Italian hospitality, with art laden walls, contemporary botanical spaces, colourful interiors, and a familial intimate service straight from the trattoria playbook.
The Italian phrase 'Sottoterra' takes on new life and meaning, as restaurants home is set in the lower ground of the contemporary Hyatt Place London City East hotel. Underground is a beat, a lifestyle choice, a new upcoming artist, we embrace the very best of the local 'underground' food, art and music scene.
Eat & Drink
Our restaurant brings together the fresh and vibrant tastes of Sicilian cuisine, a glorious Mediterranean homage to Arabian-Italian fusion. Proudly partnering with some of East London's top food & beverage suppliers, our very own aperitivo deli bar showcases some of best sustainable Italian and British producers.
Private Dining
Zoom East Kitchen & Bar offers two intimate private dining rooms, seating up to 20 guests for a celebration. Choose our private dining room 'The Orangery' with its own external courtyard, and our semiprivate dining space 'The Galleria Room', each are perfect for intimate group events.
Our family-style sharing dishes help bring your event to life, whether it's a special occasion, or a simply good old-fashioned catch up with friends, you can be confident our experienced events team and dedicated chefs are on hand to deliver your perfect event.
Contact our team at info@zoomeast.london to book!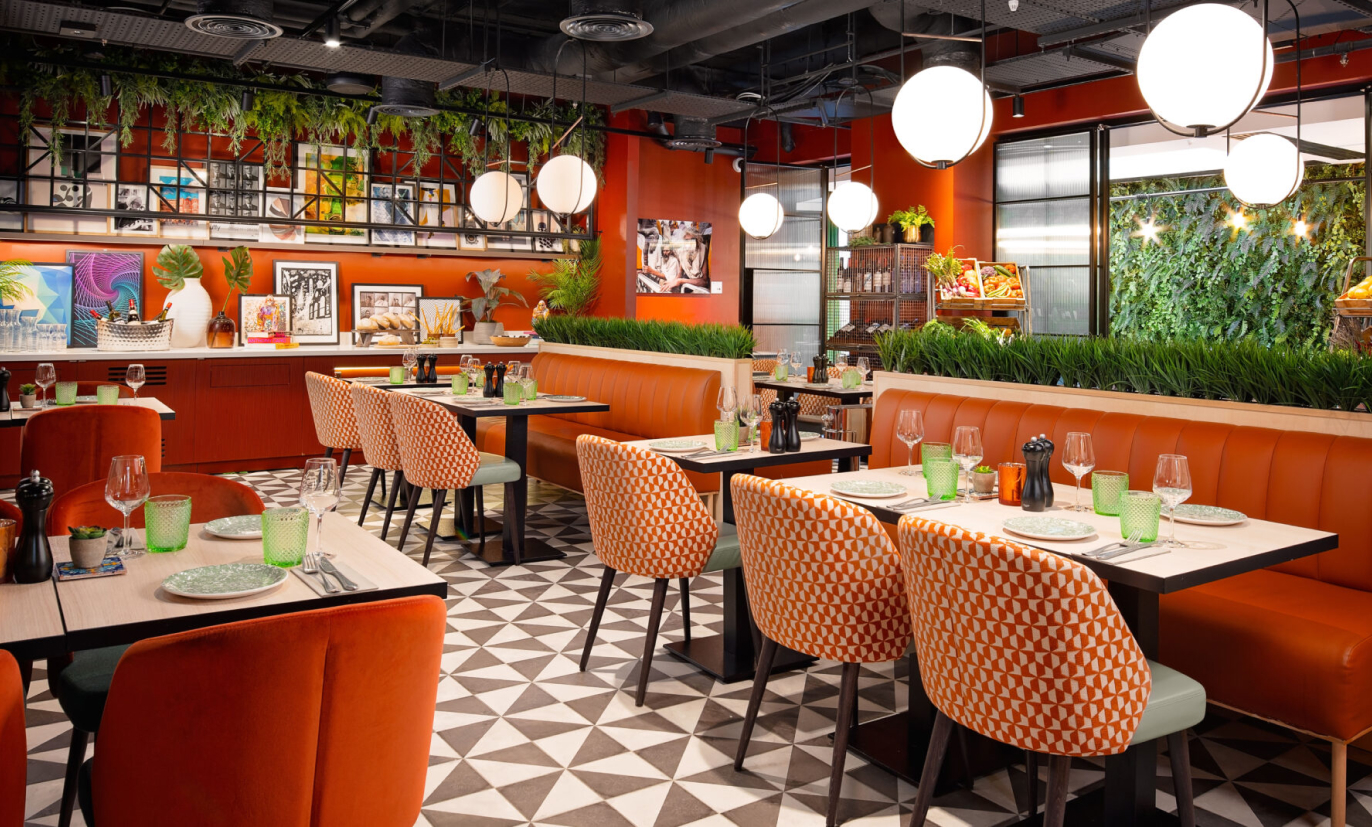 What's On
We play host to some truly incredible guest speakers, artists, photographers, designers, food producers, wine sommelier, and musician events. Check out our calendars for details.